Happening Saturday, March 18th, from 10:00 AM – 3:00 PM,  Belltower Pictures and Oakwood Arts are hosting the third installment of the "How to Make a Documentary Film" workshop series.
With guest speakers, Jesse Vaughan, Randall Taylor, and Martin Montgomery this workshop will explore the general subject of "Shooting the Film" by discussing topics surrounding cinematography, the art of interviewing, and story structure development.
Registration is now open and can be done so at this link. 
Each workshop has a $35 registration fee and a limit of 40 seats. Please register at least 4 days in advance to guarantee your choice of lunch option. Scholarship opportunities are available for those who need assistance.
If you have any questions surrounding the scholarship or registration, reach out to jasmine@oakwoodarts.org.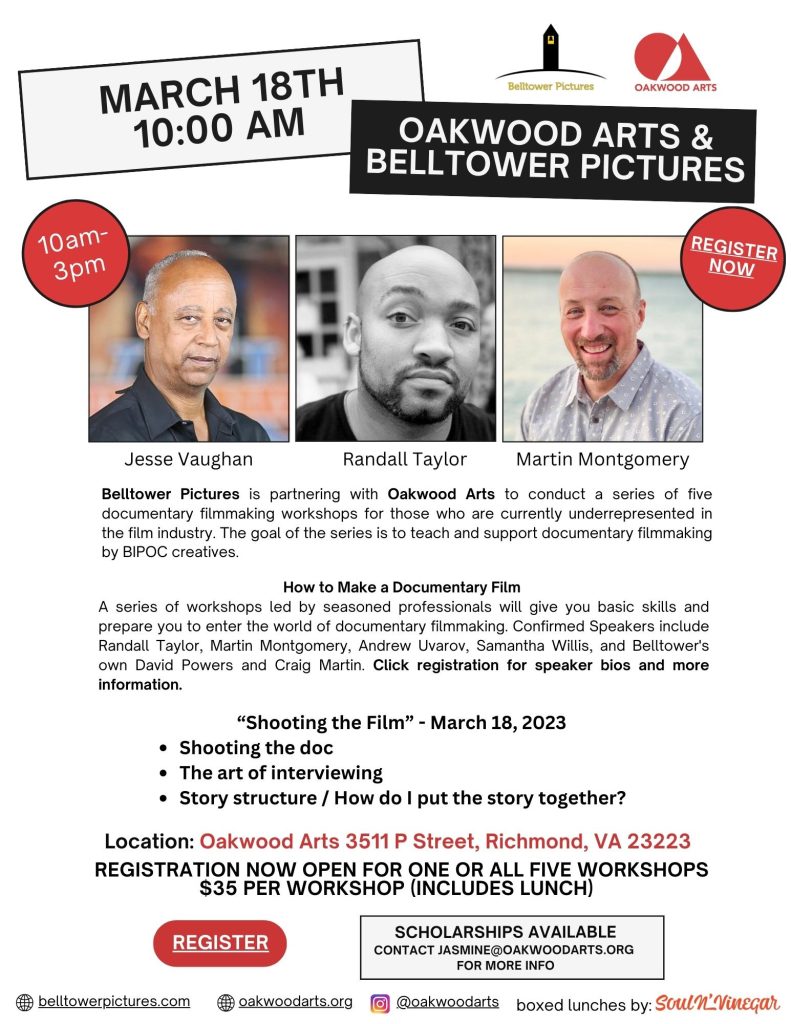 Jasmine Elmore
Production Coordinator
910.381.8145
3511 P Street I Richmond, VA 23223