Start Exploring Virginia
Where Will You Tell Your Story?
Here are the Virginia sweet spots that we think will get your reels turning. Scout the regions on the map to find out more about their unique features...or feel free to explore on your own via the search.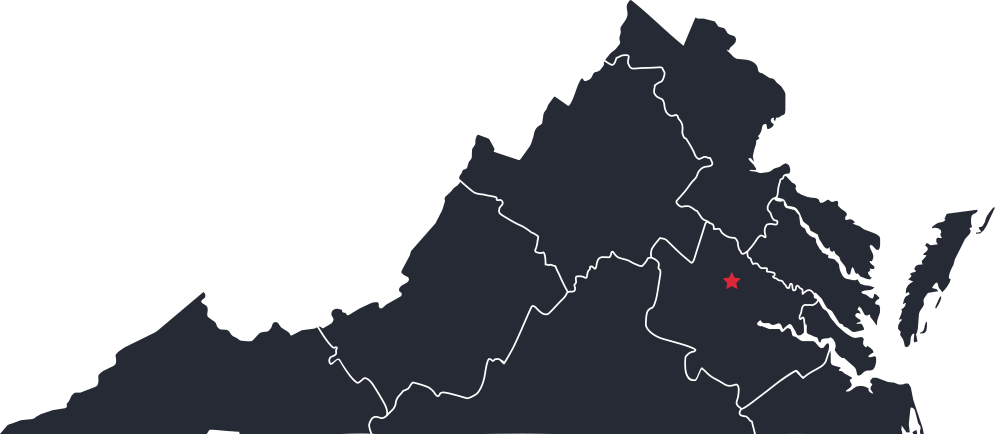 South West
What exists between Tennessee, Kentucky, North Carolina and West Virginia?…stunning Appalachia, the Blue Ridge Mountains and film hospitality like you've never seen.
Browse Reel Scout
Coastal Virginia
More than just beaches, this region has a wealth of history and varying landscapes. Heard of Williamsburg or Jamestown?…yep, we've got them. Beyond colonial time travel, Coastal Virginia also has brackish bays, spooky swamp land, and rural areas that contrast immensely developed cities. Hampton Roads has an incredible film infrastructure that is ready to host your project. Doubles as Miami in Virginia Beach or Brookyln in historic Downtown Norfolk.
Browse Reel Scout
Airports
Norfolk International Airport 2200 Nervier Ave. Norfolk, VA 23518 Phone: (757) 857-3351 Hampton Roads Executive Airport   Address: 5172 W Military Hwy, Chesapeake, VA 23321 Phone: (757) 465-0260 Newport News/Williamsburg International Airport Address: 900 Bland Blvd, Newport News, VA 23602 Phone:(757) 877-0221 Chesapeake Regional Airport   Address: 2800 Airport Dr, Chesapeake, VA 23323 Phone:(757) 432-8110
Central Virginia
Richmond has been named one of the "Top 10 cities to be an independent moviemaker." The Capitol City provides a strong infrastructure for film and has a long list of credits to its name. Within the Central Virginia region is historic Petersburg which provides authentic 18th Century buildings and is just 25 minutes from downtown Richmond. This region doubles as DC, New York, Revolutionary and Civil War locations. Explore our urban landscape, beautiful parks, historic homes or rolling farmlands.
Browse Reel Scout
Airports
Richmond International Airport 1 Richard E Byrd Terminal Dr Richmond, VA 23250 Phone: (804) 226-3000 Chesterfield County Airport 7511 Airfield Dr Richmond, VA 23237 Phone: (804) 768-7700
Chesapeake Bay
Rich with rural charm and picturesque waterfront, this is the birthplace of George Washington and the land of the Pamunkey and Mattaponi Native Americans.
Browse Reel Scout
Airports
Middle Peninsula Regional Airport 1000 Airport Rd Shacklefords, VA 23156 (804) 785-9725 www.fly-fyj.com
Northern Virginia
Northern Virginia is next door to our nation's capital - Washington, D.C. - yet has kept its own character reminiscent of colonial times, rambling plantations, equestrian farms and cobblestoned streets leading to quaint taverns, chic shops and historical gems.
Browse Reel Scout
Airports
Washington Dulles International Airport 1 Saarinen Cir, Dulles, VA 20166 www.flydulles.com Ronald Reagan Washington National Airport 1 Aviation Circle Washington, D.C. 20001 www.flyreagan.com
Eastern Shore
Accessible via the 17.5 mile Chesapeake Bay Bridge-Tunnel, The Shore stretches 70 miles and offers old railroad towns and intimate fishing villages.
Browse Reel Scout
Roanoke Valley
Covered bridges, abandoned quarries, lake houses, mountain houses, cottages and mountains all around…do not underestimate this up-and coming film hub.
Browse Reel Scout
Shenandoah Valley
Just outside the hub-bub of Northern Virginia, this is quintessential Virginia country. Classic university campuses and vintage towns, the Shenandoah Valley might be the most picture-perfect slice of Americana you can find in North America.
Browse Reel Scout
Airports
Charlottesville-Albemarle Airport 100 Bowen Loop #200 Charlottesville, VA 22911 www.gocho.com Shenandoah Valley Regional Airport 77 Aviation Circle Weyers Cave, VA 24486 www.flyshd.com
Liaisons
ALBEMARLE COUNTY
Rebecca Ragsdale
Senior Permit Planner
401 McIntire Road Charlottesville, Virginia 22902
434.296.5832 ext 3226
Email: rragsdale@albemarle.org
Website: https://www.albemarle.org/
CITY OF CHARLOTTESVILLE
Joe Rice
Communications Specialist
605 E. Main St. Charlottesville, Virginia 22902
434.409.8226
Email: ricej@charlottesville.org
Website: http://www.charlottesville.org/
CITY OF STAUNTON
Sheryl Wagner
Director of Tourism
116 W. Beverly Street Staunton, VA 24402
540.332.3865
540.448.3576
Email: WagnerSS@ci.staunton.va.us
Website: www.VisitStaunton.com
CULPEPER COUNTY
Paige Read
Director of Economic Development & Tourism
111 S. Commerce Street Culpeper, VA 22701
540.727.0611
Email: pread@culpeperva.gov
Website: www.visitculpeperva.com
GREENE COUNTY
Michele Wallace
Visitor Center Coordinator
8315 Seminole Trail, Suite 2 Ruckersville, VA 22968
Email: mwallace@gcva.us
Website: www.exploregreene.com
Alan Yost
Economic & Tourism Director
8315 Seminole Trail, Suite 2 Ruckersville, VA 22968
Email: ayost@gcva.us
Website: www.exploregreene.com
HIGHLAND COUNTY
Roberta Lambert
County Administrator P.O. Box 130 Monterey, VA 24465
540.468.2347
Email: hcboard@htcnet.org
Website: www.highlandcova.org
LOUISA COUNTY
James Smith
Director, Parks Rec & Tourism
540.967.4420
Email: jsmith@louisa.org 
Website: https://www.louisacounty.com/
NELSON COUNTY
Kelley Maureen
434-263-7015
Email: info@nelsoncounty.org
Website: http://www.nelsoncounty-va.gov/
ORANGE COUNTY 
Lori Landes-Carter 
Tourism Manager
112 West Main St Orange, VA 22960
540.661.5324
Email: lcarter@orangecountyva.gov 
Website: www.visitorangevirginia.com
SHENANDOAH COUNTY 
Brenda Black
Tourism Coordinator
540-459-6227 Office
Email: bblack@shenandoahcountyva.us
Website: www.visitshenandoahcounty.com
TOWN OF SHENANDOAH 
Lora Jenkins
Town Clerk
540-652-8164 Office
Email: ljenkins@townofshenandoah.com
Website: www.townofshenandoah.com
Southern Virginia
Former tobacco farms, authentic Southern Virginia charm and lively American Main Street communities. Go back in time and explore South Central Virginia's stunning scenic byways and classic country roads.
Browse Reel Scout
Airports
Allen C. Perkinson Blackstone Army Airfield Dominy Corner Road Blackstone, VA 23824 434.292.2193 Farmville Regional Airport 130 Wedgewood Drive Farmville, VA 23901 434.391.6111 Mecklenburg-Brunswick Regional Airport Brodnax, VA 23920 434.729.1002
Not sure where to start? Try one of these:
Got a prime filming spot?
Complete the form and once reviewed and approved, your photos will be added to our library, and will be available for viewing by location professionals worldwide seeking the perfect locations for their projects.
submit a location
Think you need a permit?
The Virginia Film Office does not issue film permits; however, we're happy to help determine if you need one and who to talk to. Contact Lori, VFO Locations Manager, with the particulars of your shoot.
Email Locations