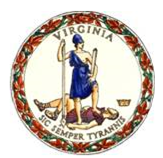 Commonwealth of Virginia
Office of Governor Terry McAuliffe
FOR IMMEDIATE RELEASE
Date:  May 23, 2016
Governor McAuliffe Announces Movie Starring Adrian Grenier to Film in Virginia
~ Public Affairs will be filmed in the Hampton Roads area ~   
RICHMOND – Governor Terry McAuliffe today announced that producers of the upcoming political thriller Public Affairs have selected Norfolk, Virginia as their filming location.
The project will star Adrian Grenier (Entourage) and Mimi Rogers (Hope Springs), and will be directed by Sundance alum and DGA-award winner Eric Bross (Restaurant). The film was written by Tom Cudworth (Restaurant).
Adrian Grenier is known for his iconic role as 'Vince' in the HBO hit comedy series Entourage. Grenier previously starred in popular films such as The Devil Wears Prada alongside Anne Hathaway and Meryl Streep.  Mimi Rogers' successful career is highlighted by movies including Austin Powers: International Man of Mystery, and more recently in box office hits such as The Wedding Ringer, Hope Springs, and Dumb and Dumberer: When Harry Met Lloyd.
"I am thrilled to welcome School Pictures and the Public Affairs cast and crew to the Commonwealth of Virginia" Governor Terry McAuliffe said. "Virginia has a rich filmmaking history that reflects our Commonwealth's great contributions and key roles in American history and politics. This film production highlights the artistic integrity of the Hampton Roads region and underlines Virginia as a premiere location in today's American film industry."
Produced by School Pictures' Stephen Israel and George Voskericyan of American Film Productions, Public Affairs is set to start principal photography June 2016 in and around Norfolk, Virginia.
"I am incredibly excited to be working with Eric Bross to bring this intense and suspenseful film to the screen," commented producer Stephen Israel. "I'm particularly excited to be shooting in Norfolk – a homecoming of sorts, having spent my summers here growing up. Hampton Roads has a broad range of shooting environments, as well as a strong production infrastructure, and I've long wanted to bring a production to the area.
"Virginia continues to be a premier destination for film and television production, a substantial contributor to the economy," said Secretary of Commerce and Trade Maurice Jones.  "In 2014, the industry contributed over $44 million to the Hampton Roads economy alone and $414 million across the state. This project will bring widespread spending and numerous job opportunities to the region and push forward the growth of this lucrative industry throughout the Commonwealth."
Co-producer and Norfolk native Jeff Frizzell said, "I am proud to be able to help bring this feature film to Virginia. Our locations and crew are second to none, and with the extraordinary help of the Virginia Film Office, we were able to make this possible."
"Public Affairs is a thrilling ride and we are excited to be a part of this project," said Tannaz Anisi, President of 13 Films. "Adrian Grenier's worldwide recognition and strong, consistent performances have proven him a star and we are thrilled to have him on board."
Virginia Film Office director Andy Edmunds said, "Director Eric Bross has assembled a talented team for this film – we feel fortunate that Virginia will be home to their exhilarating project.  The film will bring significant jobs and revenue to the Commonwealth and showcase Virginia as an ideal location for a wide variety of films.  We are proud that Virginia has become a preferred destination for talented independent filmmakers."
The project will film in the Hampton Roads area and will be eligible for incentive funding.  The exact amount will be based on expenditures in the state and certain deliverables to promote Virginia.  The annual economic impact of Virginia's film industry is $414 million, and it provides $59 million in state and local tax revenue for the Commonwealth, as well as more than 3,000 full time jobs.