The Wilson Center presents:
From the team that created "They Call It Myanmar" — a New York Times Critics' Pick and Roger Ebert's top documentary of 2012 comes…
"Angkor Awakens"
a captivating portrait of Cambodia and its people.
Monday, May 8, 2017
7:30-10:00 pm
Landmark Theater, E Street Cinema 555 11th Street NW, Washington, D.C. 20004
Entrance on E Street between 10th & 11th Streets NW
Containing stunning footage of the country, this film provides a window into the lives of young Cambodians as they strive to move beyond the country's dark history.
The film features intimate interviews— including an unprecedented appearance by Cambodia's Strongman/Prime Minister Hun Sen. It also examines Nixon and Kissinger's secret bombing of Cambodia, which helped set the stage for the rise of the Khmer Rouge.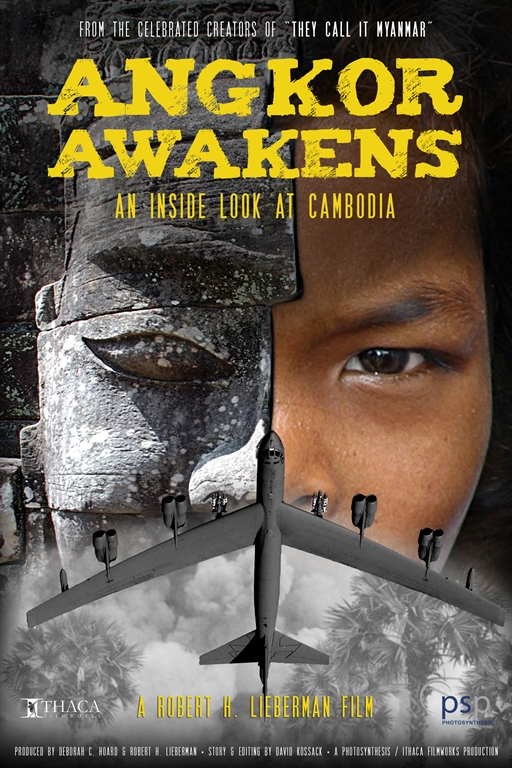 Panel:
Robert H. Lieberman
Director, "Angkor Awakens"
Kunthary de Gaiffier
World Bank retiree
Moderator:
Robert M. Hathaway
Wilson Center Fellow and former Director of the Wilson Center's Asia Program
Tickets are complimentary for the first 50 guests who RSVP.
To RSVP:
http://pages.wilsoncenter.org/05.08.17CambodianFilm_Registration.html