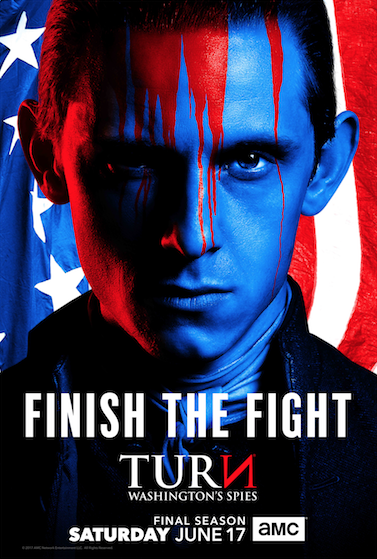 Tune in to catch the premier of the 4th and final season of AMC's TURN: Washington's Spies, filmed right here in Virginia!
TURN tells the story of an unlikely group of spies who turn the tide of America's fight for independence.  The entirety of TURN's four seasons were shot here in the Commonwealth – be sure to look for familiar spots, including Petersburg, Richmond, Colonial Williamsburg and Historic Yorktown!
TURN: Washington's Spies Season 4 will air Saturday, June 17th at 9/8c on AMC.